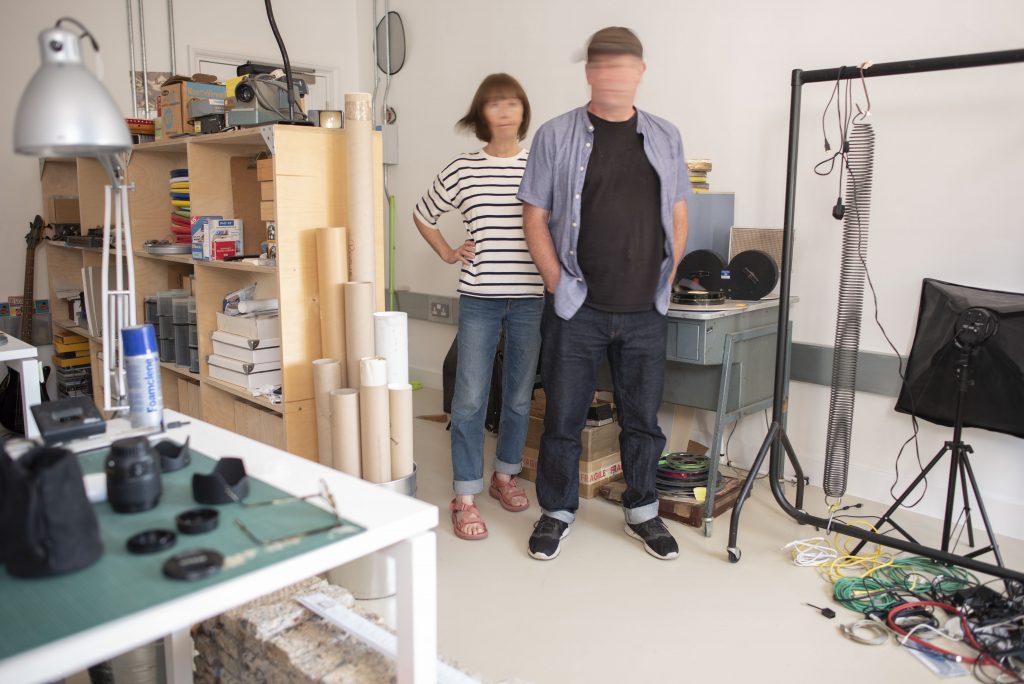 Joe King and Rosie Pedlow are two British artists working, both independently and collaboratively, across a range of media including moving image, animation, film, photography and installation. Overall their work takes in a wide range of interests and themes ranging from the rhythmic combination of image and sound to modes of representation, and, more latterly, to notions of dwelling, place, space, time, repetition and the everyday.
Their work has been shown internationally in galleries, cinemas and theatres, at festivals, on television and even in the middle of the woods. Recently, they embarked on an exciting collaboration with the band Tindersticks for their new album and series of cine-concerts, 'The Waiting Room'.
They have received production awards from Arts Council England, Film London Artists' Moving Image Network, FLAMIN, in association with BBC Radio, Wellcome Trust, S4C/SGRIN in association with Arts Council of Wales and animate! in association with Channel 4. And they have received prizes and nominations including the inaugural Jerwood Moving Image Award, UK (2008) and from festivals including SXSW Film Festival, USA (2006), Ann Arbor Film Festival, USA (2006), Festival du Nouveau Cinema, Montreal (2006), 25fps Film Festival, Croatia (2006).